Schedule Service
Amenities
*Some amenities may have changed due to Covid 19 protocols*
Coffee
Donuts
Soda
Water
Snack Bars
Tv's
Desks with Charging Station
Free WIFI
Magazines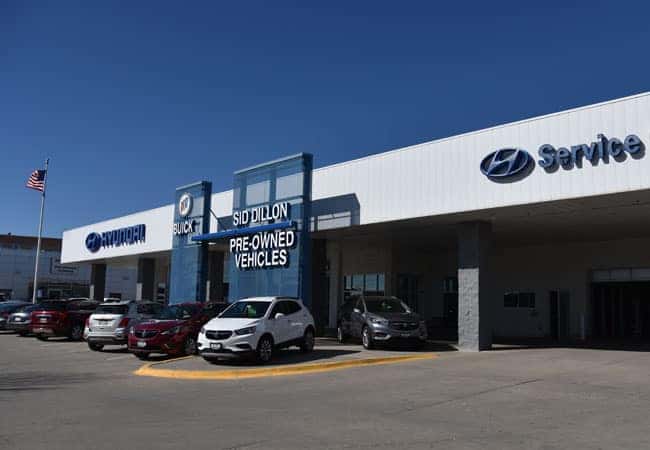 Schedule Hyundai Service Near Lincoln
If you're in need of expert service for your Crete ride, then you can easily get things going with our online auto service scheduler at Sid Dillon Hyundai. No matter if you're the owner of a new or used vehicle from our dealership, you can seamlessly schedule Hyundai service to stay on top of your recommended car maintenance schedule. From routine checkups and inspections to occasional repairs and replacements, you can schedule service online at Sid Dillon Hyundai and be back on Omaha roads in no time.
Use Our Online Auto Service Scheduler
At Sid Dillon Hyundai we know that having your vehicle serviced around Omaha can affect your daily routine. That's why our online auto service scheduler makes it easier to have our team ready for your next visit and not interfere with your day. Our team has the best tools and OEM parts to get the best from every specific model and trim package. These are just some of the things we'll need when you schedule Hyundai service at Sid Dillon Hyundai below:
Select year, make, model, etc.
Select the service needed
Determine if you need a ride or not
Select service date
Schedule Service Online at Sid Dillon Hyundai
After you've had the chance to use our online auto service schedule you'll be all set to keep your vehicle operating at its best on Seward roads and beyond. Schedule service online at Sid Dillon Hyundai and be sure to see how you can save on the maintenance you need most with our rotating service and parts coupons. Explore our helpful service hub or order OEM parts and accessories for sale to take your ride to the next level. Contact us today for more details and to schedule a service appointment at our dealership right here in Lincoln!